Premium
Exclusive holidays for 40 privileged clients on an extension of Blue Océan called Green Resort.
Green Resort is a 4-hectare ecoresort offering wood-clad luxury cottages of 40 m2, on average, nestled in the heart of the forest & spread over large areas, at 1 km from the ocean.
Access by car to the camping resort is limited to two hours in the morning and two hours in the evening, so guests can enjoy the remarkable surroundings in complete peace, getting about on foot, bike or electric golf car.
A superb deck-level pool merges into the pine forest. The yoga course takes place in the open air on a carpet of ferns.
Activities and à la carte services, comfort and security. And green holidays.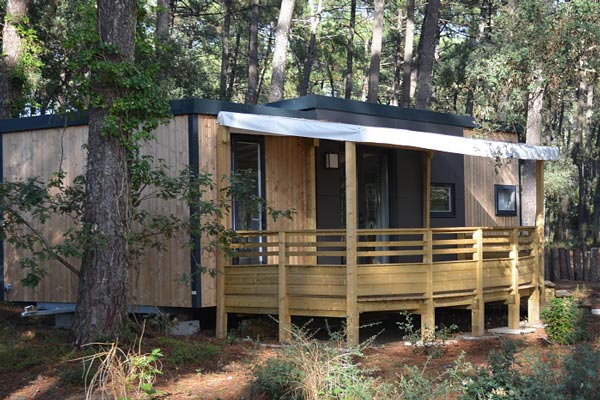 Premium Taos
6p - 40 m² - 3 bedrooms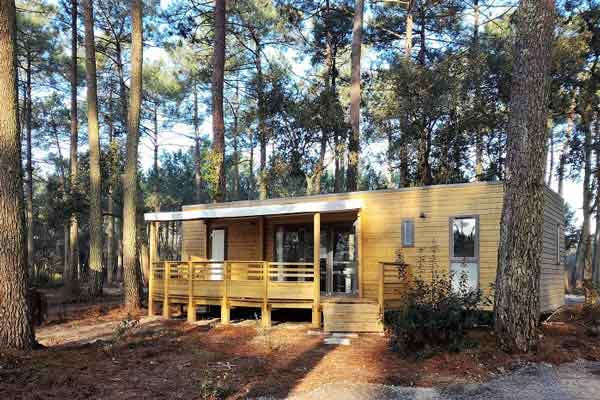 Premium Key West
6p - 38 m² - 3 bedrooms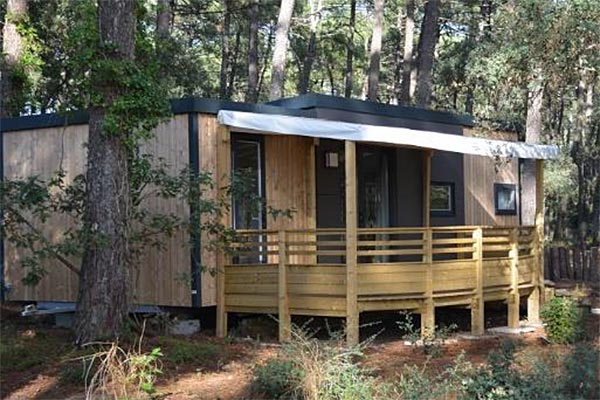 Premium Cocoon
4/6p - 40 m² - 2 bedrooms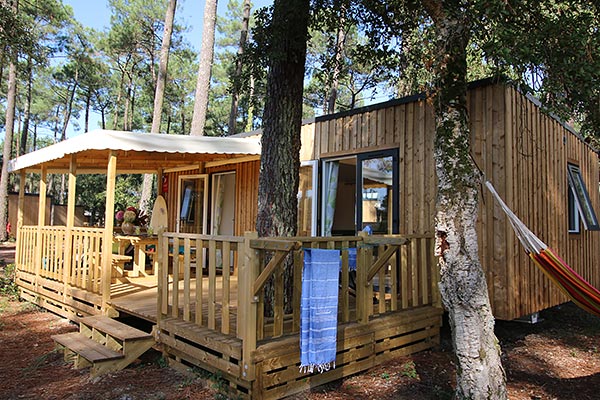 Premium Cosy
4/6p - 34 m² - 2 bedrooms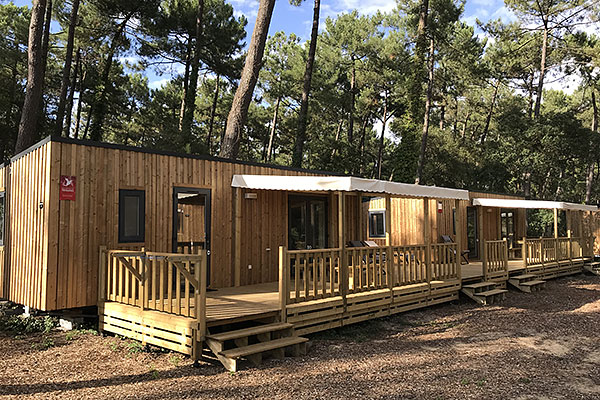 Premium Super Cosy
8/12p - 68 m² - 4 bedrooms
Comfort and tranquillity at the edge of the forest.
« Exclusive » brand new area in the heart of Blue Océan: 8 wood-clad Grand Cosy Cottages and 6 Villa Chalets, all with modern design and total comfort.
On the edge of the forest, with plenty of space, private gate and easy access to the beach.
Beautiful deck with wooden garden table + designer deckchairs, hammock & plancha.
Private parking at the entrance to the area.
Enjoy VIP service: bed linen and towels, beds made on arrival, TV, wifi connection, air-con (optional).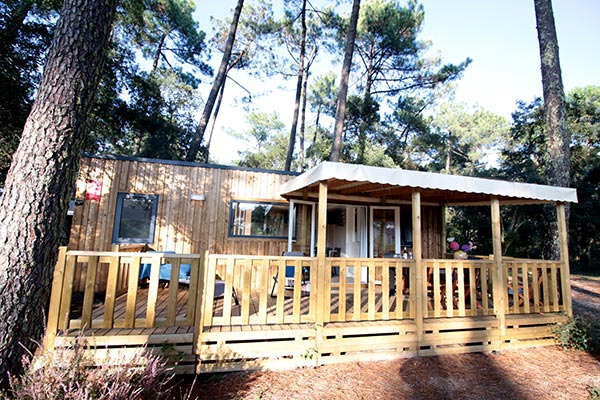 Cottage Grand Cosy
6/8p - 34 m² - 3 bedrooms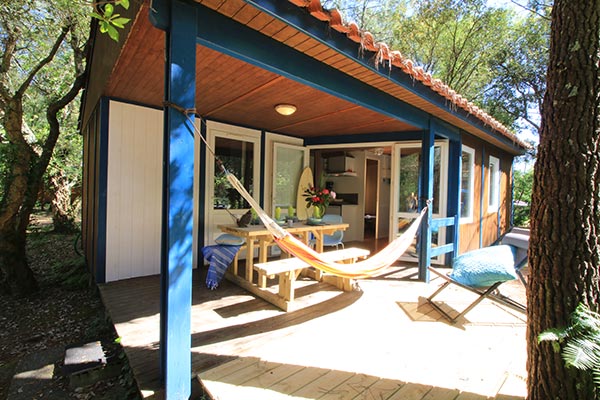 Chalet Villa
4/6 p - 44 m² - 2 bedrooms
Choose our Chalets or our brand new wood-clad Cottages with their anthracite black joinery. Immerse yourself in this environmentally-friendly boutique camping resort for an eco-stay with all mod cons at the seaside.
Whether it be for school holidays in the Les Landes region, a May weekend, or for a night, the accommodation is available all-year-round!
Our hotel offers a wide range of options, from a surfing course, a surf camp by level, a course of naturopathy, a ride or walk along the 'vélodyssée' cycle route with family or friends, or a visit to the Quiksilver outlet at Hossegor.
You are in a camping village which values nature, sport & wellbeing.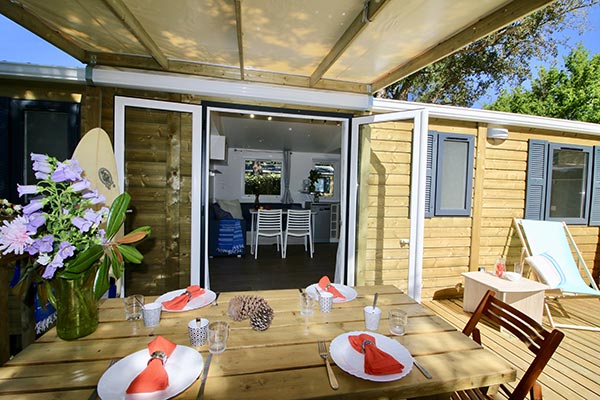 Wood Cottage
6/8p - 37 m² - 3 bedrooms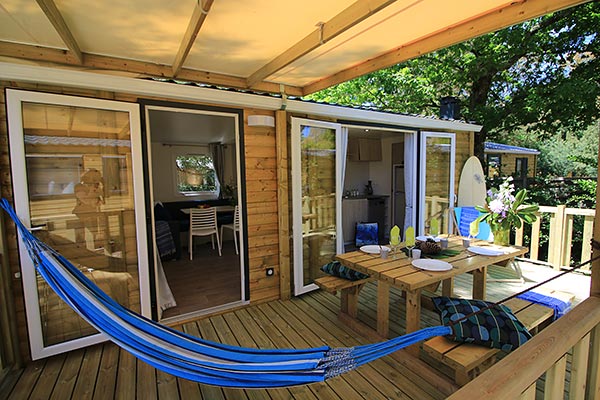 Wood Cottage
4/6p - 34 m² - 2 bedrooms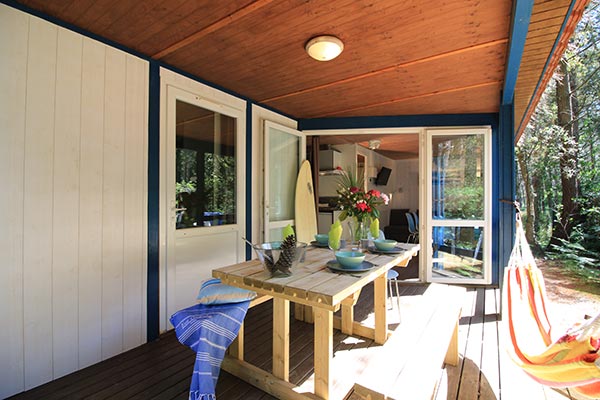 Chalet
5/7p - 40 m² - 2 bedrooms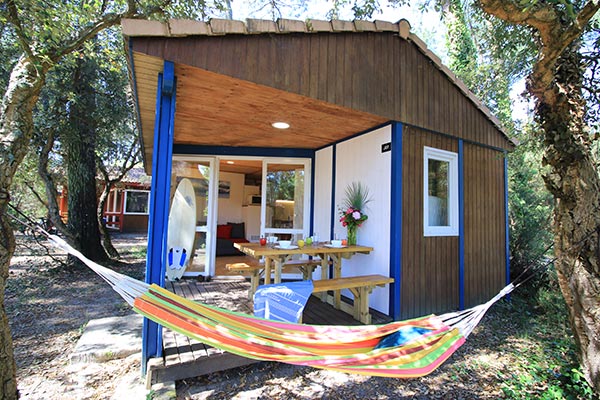 Chalet
4/7p - 35 m² - 2 bedrooms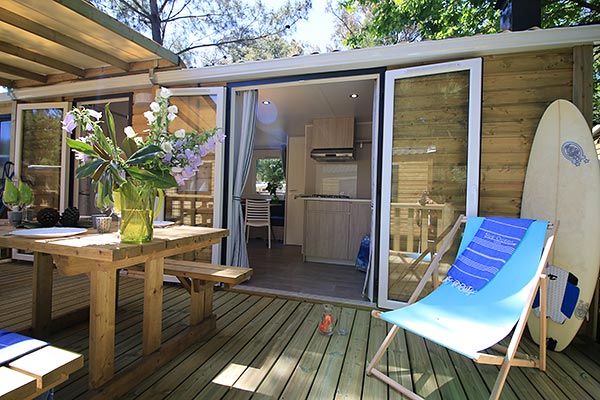 Wood Cottage
4p - 30 m² - 2 bedrooms
Enjoy the charm and good taste of our renovated Wood Chalets & Cottages, spread out among the pines, oak and strawberry trees. Savour the evenings on your beautiful terrace with its wooden garden table. The forest path leading to the beach is just metres away.
Don't hesitate to get in touch with us to choose the accommodation that best meets your needs.
You are in a family village camping resort. Respect for biodiversity, sports, wellbeing & fitness courses make up our identity.
This is the starting point to explore the Basque coast and the Landes region. You are minutes away from the spa towns of Biarritz, Hossegor & Seignosse, & 10 km from Bayonne, a village of art and history.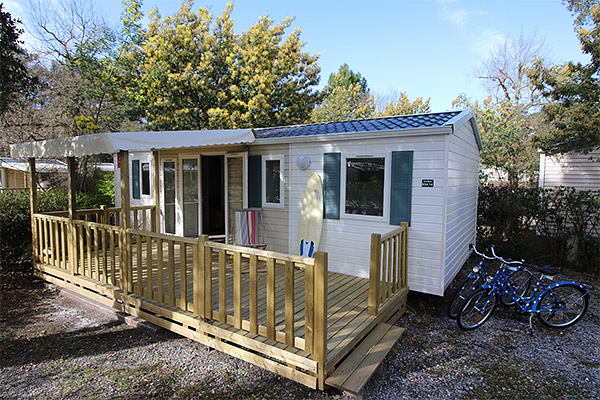 Cottage
6/8p - 28 m² - 3 bedrooms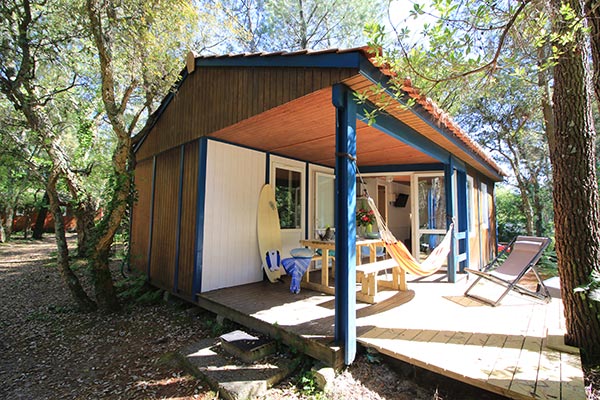 Chalet
4/6p - 35 m² - 2 bedrooms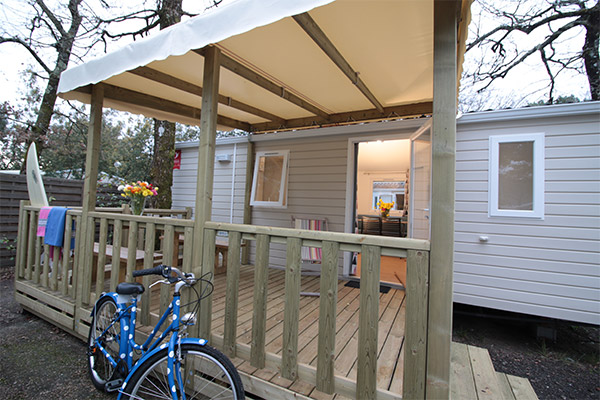 Cottage
4/6p - 26 m² - 2 bedrooms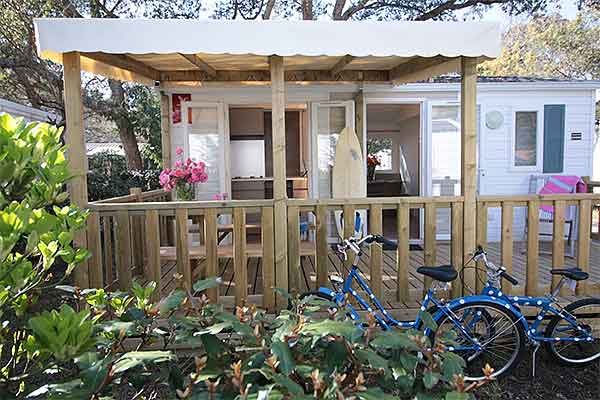 Cottage
4p - 25 m² - 2 bedrooms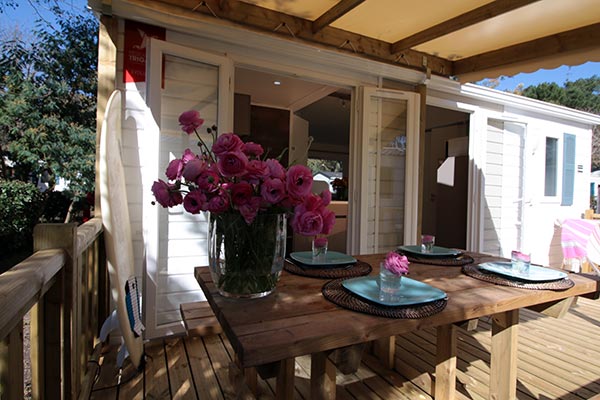 Cottage
2/3p - 18 m² - 1 Bedroom
Glamping
Glamour & camping can go together: Espace Blue Océan keeps the camping spirit, while bringing modern comforts to it. Nature-lovers & calm-seekers meet here to enjoy a change in scenery & take time out.
4 superb brand new Kenya tents have just been set up in a privileged area, at the edge of the forest. Guaranteed peace and wellbeing!
The layouts of 17 pitches have been redone to offer more space and enjoyment in the surrounding pine wood. Cars are parked nearby.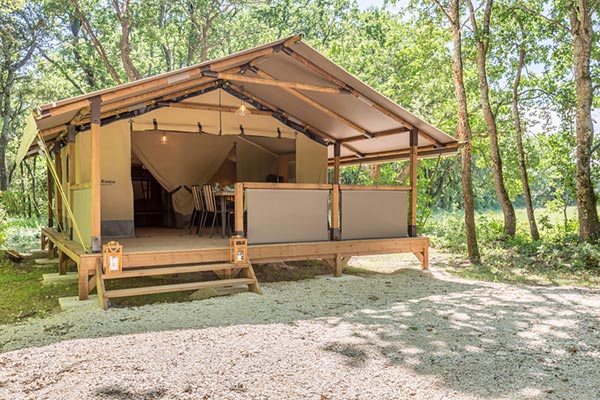 Kenya tent
5p - 34.5 m² - 2 bedrooms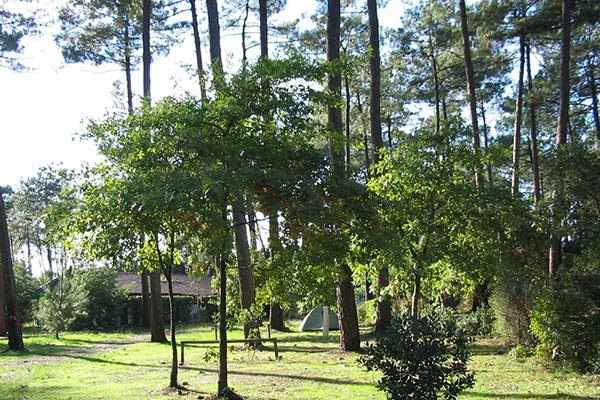 Tent pitches
6p - 100 à 140 m²